What Is ELM?
The Enterprise Learning Management System (ELM) is a software application designed to deliver, track, report on and manage trainings and learner activity. Columbia University is centralizing trainings and online professional development courses in ELM.  
Convenience & Automation
In ELM, you schedule trainings, take online courses and manage records on your Learning Plan. All training history will be saved in your account, and course completions will automatically be tracked for compliance reporting.
Project Objectives
Make the learning experience simple and efficient
Automatically administer, track and report on all compliance and professional development training 
Centralize training and learning courses
Improve content delivery and completion rates
The Enterprise Learning Management has a user-friendly interface with common features and tools anyone who uses web browsers and social media will find familiar.
In ELM, search for courses and complete courses specific to the role that has been assigned to you. You take courses and track progress all from your Learning Plan. Beyond assigned trainings, you may want to browse the listing of professional development courses to improve your skills.
ELM automatically records your progress and completion for compliance monitoring and reporting to managers.
---
Here is a sample homepage: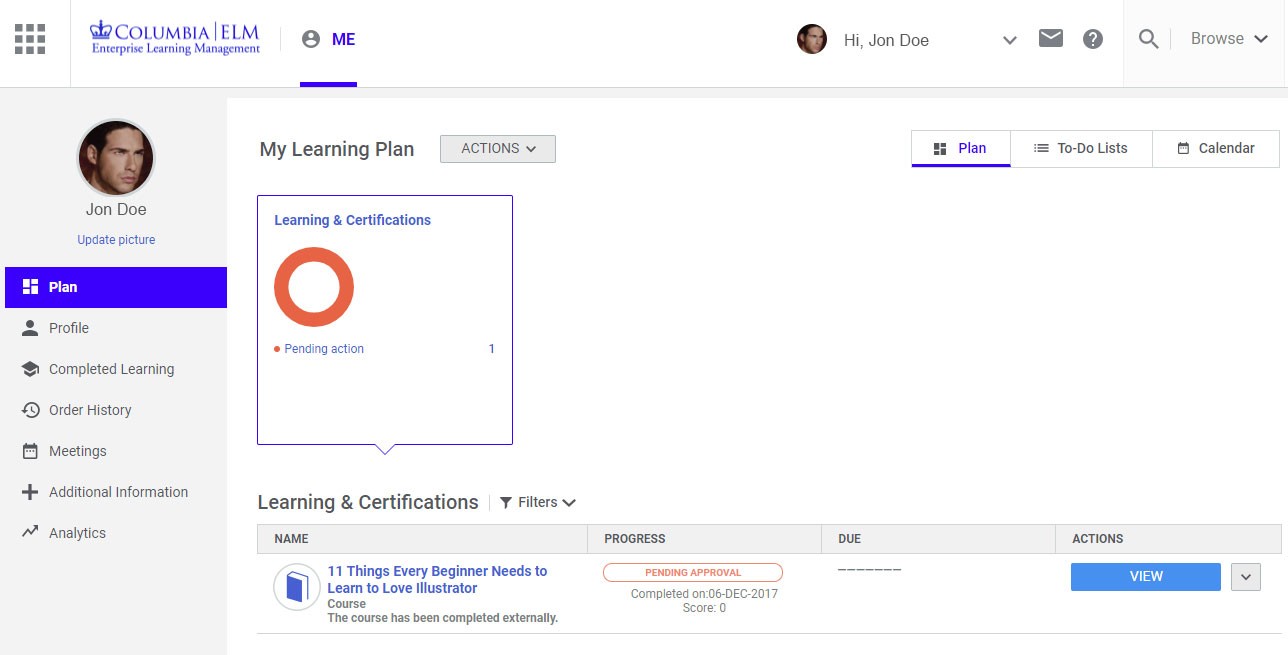 Course offerings across University departments will be added on a rolling basis as they become available. Check back for announcements on new courses and training available in ELM.
Columbia is utilizing SABA's Learning Management cloud software. It has been customized for the needs of Columbia learners.